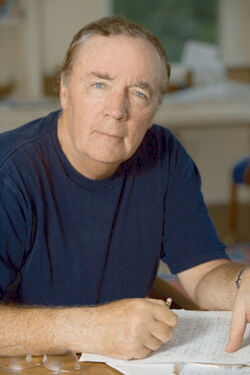 James B. Patterson (born March 22, 1947) is an American author of thriller novels, largely known for his series about American psychologist Alex Cross.
Patterson also wrote the Michael Bennett, Women's Murder Club, Maximum Ride, Daniel X, and Witch & Wizard series, as well as many stand-alone thrillers, nonfiction and romance novels. He lives in Palm Beach, Florida, with his wife, Susan, and son, Jack.
Alex Cross Novels
Edit
Ad blocker interference detected!
Wikia is a free-to-use site that makes money from advertising. We have a modified experience for viewers using ad blockers

Wikia is not accessible if you've made further modifications. Remove the custom ad blocker rule(s) and the page will load as expected.