Cross Country
is the fourteenth novel in the
Alex Cross
series by
James Patterson
. According to the Library Journal it was the second most borrowed fiction book in United States libraries in 2009.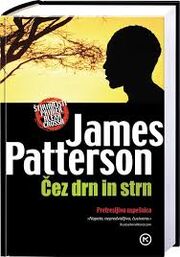 [1]
Plot Summary
Edit
The novel does not serve as a direct follow-up to the storyline of Double Cross which featured the escape of Kyle Craig. An African warlord known as thes his former college girlfriend. Many murders follow, which cause him to decide to travel deep into the hentral Africa to solve this gruesome mystery, spurred on by the knowledge that the Tiger and his gang are already planning their next massacre. He finally persuades Nana and Bree Stone, as well as lands in Sudan. Upon his arrival, he is kidnapped. He escapes, learning that there may be more than one tiger. He then learns that somebody in the CIA is giving the Tiger inside information, allowing him to always stay one step ahead of Alex. To make matters worse, Kyle Craig is still out there and occasionally contacts Cross in order to taunt him. [2]
Characters
Edit
References
Edit
Ad blocker interference detected!
Wikia is a free-to-use site that makes money from advertising. We have a modified experience for viewers using ad blockers

Wikia is not accessible if you've made further modifications. Remove the custom ad blocker rule(s) and the page will load as expected.