Alex Cross, Run

Author
James Patterson
Publication date
2013
Published by
Little, Brown
ISBN
0-316-69364-2
Publication Order
Preceded by
Merry Christmas, Alex Cross
Followed by

In the 20th novel in the series, Alex must take on three crimes at the same time and must chase down three killers. But while he is struggling to do his job, he also faces problems at home as well. But all the while, a new enemy is stalking Alex and is wanting to claim vengeance. Can Alex survive?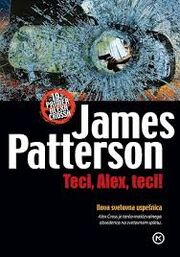 Ad blocker interference detected!
Wikia is a free-to-use site that makes money from advertising. We have a modified experience for viewers using ad blockers

Wikia is not accessible if you've made further modifications. Remove the custom ad blocker rule(s) and the page will load as expected.